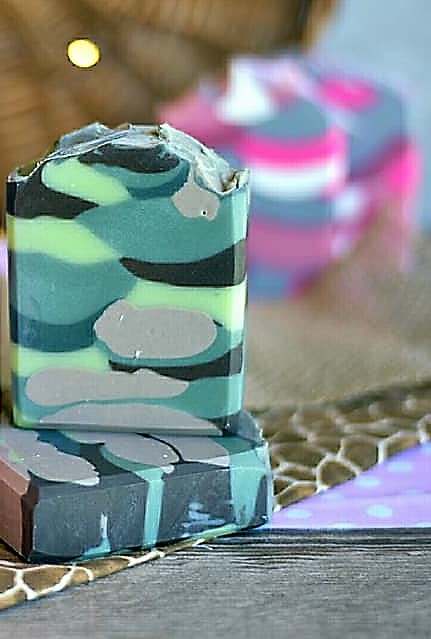 Dirty Hunter
This scent is perfect for hunting! This bar covers up human scent!
Description: smells just like rich potting soil.
Please don't take the measurements and sizes too seriously! All of my products are hand made and may vary in size!
Ingredients:
Coconut oil, olive oil, castor oil,sustainable palm oil, grape seed oil, canola oil, avocado oil, kaolin clay, distilled water, mica's, sodium hydroxide, sugar, salt.