'Le Bain "Soaping It Up" T-Shirt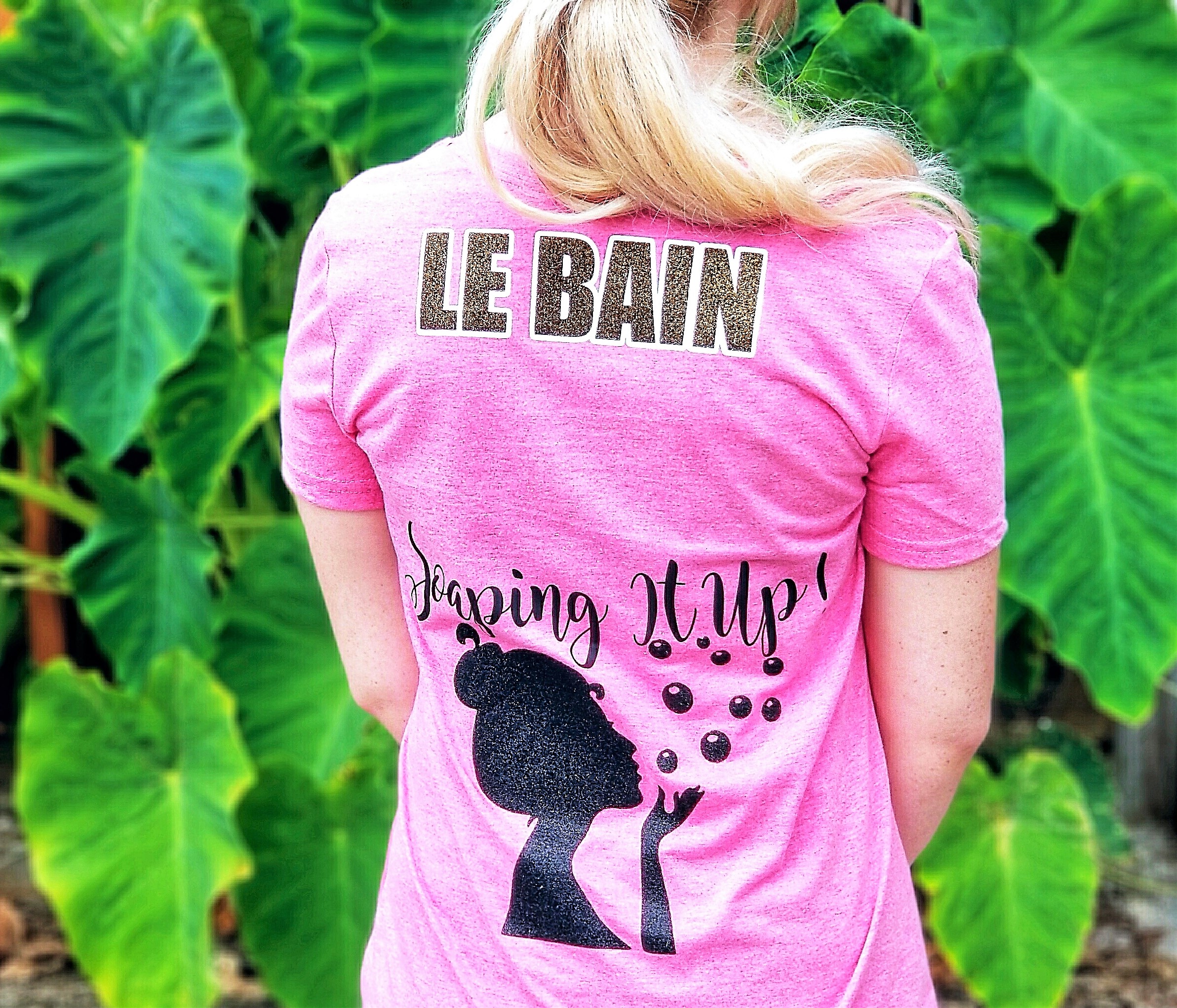 'Le Bain "Soaping It Up" T-Shirt
A creative t-shirt for our soapers or soap-lovers out there!
sale
Because all of our logos on our shirts are handmade, please be careful not to wash them like other garments of clothes!
Care Instructions:
1. DO NOT DRY CLEAN
2. WASH AND DRY GARMENTS INSIDE OUT
3. CHOOSE A COOLER TEMPERATURE SETTING WHEN WASHING: When the temperature of the water exceeds 178 Degrees Fahrenheit the Vinyl adhesive weakens and will fall off!
4. Use a mild detergent for best results.
5. DRY ON LOW/ OR LET AIR DRY
If all else fails, and the vinyl on the shirt falls off, you can do two different things!
1. Take another piece of cloth and place it over the Vinyl that has fallen off. Set your Iron to the cotton or linen setting. You do not want to put the iron directly onto the vinyl, this will cause it to melt. This is why you need another piece of cloth placed on top. Begin to iron using the cloth as a barrier between the vinyl and your iron. Make sure you apply pressure to each piece for 15 seconds. If your vinyl hasn't fully stuck back on the garment, wait for a few minutes till it cools off and try again.
2. Call me! If you don't have these items or are afraid to use an iron please give me a call and I will press the vinyl back to your shirt for you free of charge. Please make sure ALL the vinyl that originally came with the shirt is shipped with it. I DO NOT pay for shipping for this. You will need to pay shipping to get it HERE and BACK!
If there for some reason is no hope for the vinyl on your garment, I can make more lettering for the garment at a lower rate if you send the garment back in. Again, you will have to pay the shipping to get it here and back.
Thank you all SO much for supporting my business!